Dressler & Partner prioritises sound planning and expert construction according to German standards and norms. The quality criteria we follow, and our building methods, are distinctly different from the local way of building in Majorca.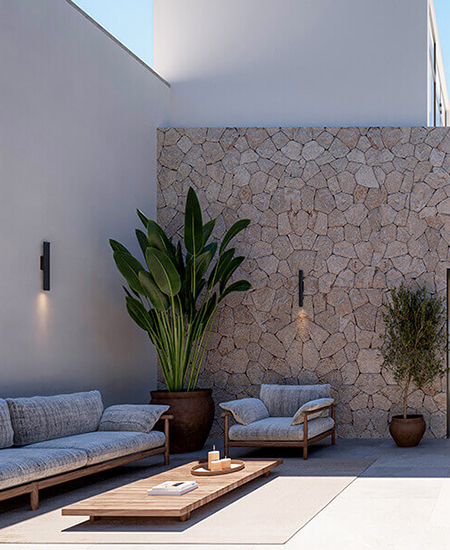 Our construction services at a glance
Transparent calculation with a fixed price guarantee
German construction quality
(compliance with all building physics & static load calculations)
Roof trusses with roof insulation
 (monolithic, breathable, vapour diffusion-open, watertight)
Load-bearing wall structures
(advantage: full-surface load transfer into the ground)
Reinforced concrete floor slabs in one casting in accordance with DIN 4109
Thanks to our holistic understanding of quality and superior craftsmanship, we can guarantee that your property will remain in perfect condition for many years to come. Our construction method provides a comfortable and healthy living environment in the house, both in summer and winter.
All the construction materials meet the highest quality standards and are partly supplied directly from Germany for specific construction phases. Wherever feasible, all additional building materials are purchased locally. By utilising traditional Majorcan construction materials such as marès stone, we can blend German quality with the aesthetic features of the island's architectural heritage.
We guarantee the professional execution of all steps of your construction project with our in-house project managers and site supervisors. Our construction workers, all qualified in various areas of expertise, will take care of all construction work following German building standards and requirements. Among other specialists, we employ roofers, bricklayers, tilers and electricians.
A multilingual project manager is available to assist you with any aspect of your construction project. In addition, we periodically evaluate your construction project to check that time and cost constraints are being met. We also provide you with weekly updates and reports. So, even if you are not in Majorca, you will always be up to date with the current situation.
If third-party companies are involved in your construction project, rest assured that they meet our rigorous building standards and have collaborated with us for years. Furthermore, our in-house construction supervisors closely monitor all work throughout the entire construction phase. 
With great attention to detail, professional and individual properties are created by German experts.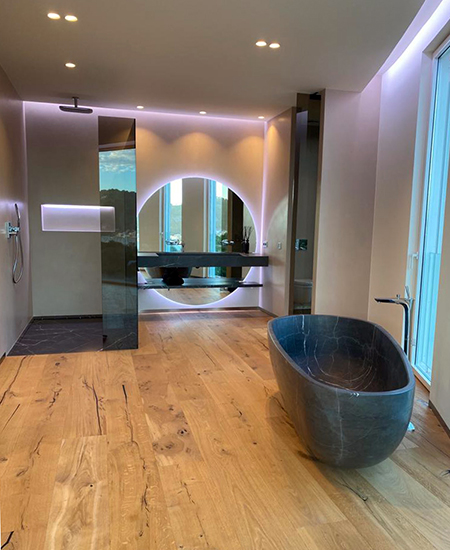 Do not hesitate to contact us for further information.
We will get back to you as soon as possible.