Pre planned houses in Majorca
Dressler & Partner offers you eight pre-planned, turnkey new building projects from 170 m² in high-quality construction. The static calculations that have already been carried out and the completed preliminary planning save you valuable time for your construction project in Majorca.
• Plot, turnkey house and pool from one source
• Choice between urban and rural property
• Individualisation of the pre-designed floor plans, materials as well as equipment features
• Analysis of all essential key data
• Determination of the plot and preliminary inspection regarding legal building requirements
• Pre-planning project and quotation
• Construction supervision and documentation of all construction phases
• Certificate of Occupancy and turnkey handover
• 10-year guarantee on the structure and statics of the house
• After-sales service
• Multilingual specialist staff
• 30 years of construction experience with over 300 completed building projects in Majorca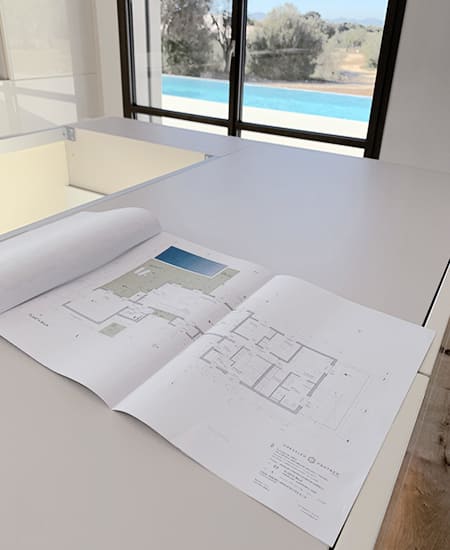 Please contact us if you would like to receive more information.
We will get back to you as soon as possible.