Investing in real estate in Majorca
Investment options:
Profit-sharing upon project sale (exit participation)
Fixed interest rate with semi-annual interest payments
Combination of fixed interest and profit-sharing
Company shares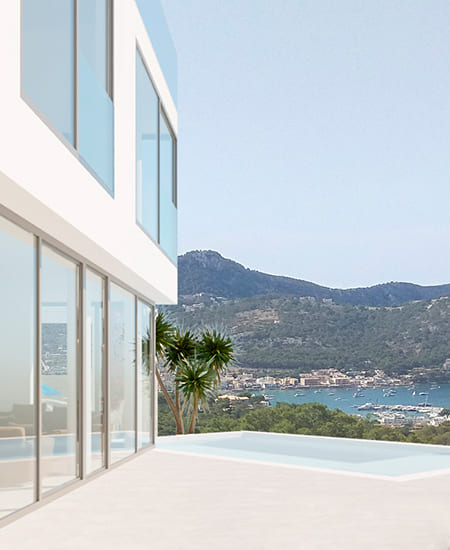 Real estate investment with added value
In unpredictable times, the question arises as to how best to protect oneself financially. Shares and government bonds can prove to be volatile investments. In unpredictable times like the present, one wonders how best to protect oneself financially. Stocks and bonds can be volatile investments. An investment in real estate, on the other hand, is a safe and stable asset, even or especially in times of crisis. Investing in real estate is not only a safe but also a very lucrative option, particularly in places where first and second homes are in high demand, as is the case in Majorca. Indeed, the island has long been known for the exceptional stability of its real estate market, which draws both buyers and investors.
Especially luxury properties have enjoyed increasing demand for years. Due to the limited territory of the island and the strong demand, the prices of luxury villas, flats and fincas have risen by around 14% in the last two years according to the National Institute of Statistics (INE). As an investor, we offer you the opportunity to benefit from the upward trend in the luxury segment of the property market with Dressler Invest. We offer you attractive profit shares, profitable long-term investments and other lucrative investment strategies.
Generally, after a thorough exchange of ideas, we develop a customised solution for each potential investor based on their specific investment objectives. Transparency, partnership and trust are the basis of our cooperation. Wolfgang Dressler, founder of the company, is responsible for the entire investment process. To us, this is not about investing in a single real estate object but in our company and corporate values. In personal meetings, we clarify all these and other aspects that are relevant to you.
Dressler Invest enables you to invest in high-end building projects with top-quality construction and finishing, which appeal to financially strong buyers. As an investor, you have access to many building projects, which differ in their property type, region and price category. Our investments have a minimum investment term of two years. Typically, investments take two to four years to optimise. In the event of an anticipated sale of the project, the time frame can be less than two years.
Depending on your return objectives and risk tolerance, Dressler Invest offers several options for achieving above-average returns. Our investment options are not limited to those listed below:
A fixed interest rate on your home loan with (semi-)annual interest payments
Profit-sharing upon project sale (exit participation)
A combination of fixed interest and profit-sharing
In a personal discussion with you, we determine the general terms and conditions of your investment. We guarantee optimum protection for all investment opportunities through possible registration of the mortgage in the land register. Depending on the length of our collaboration, we may potentially establish a business with a 50 % shareholding on both sides. For you, this means even greater security and more flexible structuring options for our joint financial partnership.
In these times of rising inflation and currency volatility, we give you a means to invest your money safely while earning significant returns. We contribute to the partnership with our in-depth knowledge of the local real estate market and our long experience as one of Mallorca's leading building and architecture firms. Do not hesitate to contact us for further information.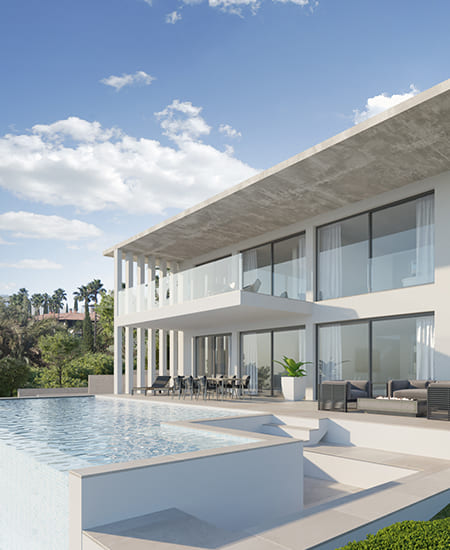 Please contact us if you would like to receive more information.
We will get back to you as soon as possible.